Salary increase
A 3.3% wage increase for DWP employees went into effect Oct. 1. As mandated by the MOU, the raise was tied to the CPI (cost of living index) for Urban Wage Earners and Clerical Workers as measured from August 1999 to Augut 2000.
The MOU further provides that if the increase is less than four per cent, an adjustment equal to the difference will be applied on April 1, 2001. This means that employees will see an additional .7% increase on April 1.
---
Local 18 names new Business Rep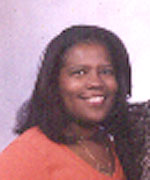 Geralyn Washington-Tatum has joined the Local 18 staff as our newest Business Representative.
A 20-year veteran with the City of Los Angeles, Geralyn comes to Local 18 with enthusiasm and a determination to do her part.
ďIím inspired by various Labor leaders,Ē Geralyn said, ďand after13 years of active union involvement, Iíve witnessed progress. However, with changing lifestyles, working conditions and the type of job duties we perform, there is still work to do. Iím up for the challenge.Ē
---
Scholarships available for members and dependents
Two scholarships are available for IBEW Local 18 members and their dependents.
The Founderís Scholarship is for qualified IBEW members only and is designed for the working member seeking to further his or her education.
The Union Plus Scholarship is a privilege provided to members of participating Unions (including ours) that are affiliated with the AFL-CIO. This scholarship is available for spouses and dependent children of active members, as well as for members themselves.
Further information about these two scholarship programs, as well as applications, are available at the Hall.
We urge members who are considering returning to college, or who have college-bound dependents, to take advantage of these excellent programs